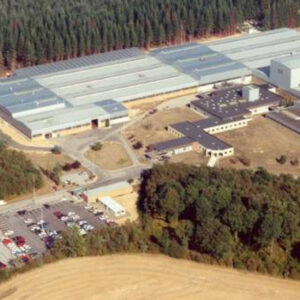 Expertise: Cold forging and tapping of nuts, high-speed stamping of washers and special components
La Ferté-Fresnel site is specialized in the production of nuts, washers, retaining washers and special stamped components. La Ferté-Fresnel invented and trade-marketed numerous fasteners that have now become househould names, such as Circlip®, Twolok® and Grifaxe®.
Vertical integration, from washer production to cold-forging, tapping, heat treatment and plating, allows La Ferté Fresnel to offer its customers short lead times for a broad range of nuts, washers and stamped components, whilst mastering quality and efficiency at every step of the production process.
Internationally recognized center for its manufacturing excellence, La Ferté Fresnel Dreux plant exports its products to 4 continents.
---
Contact us:
La Forêt du Château
61 550 La Ferté Fresnel
France
+33 (0)2 33 34 66 29