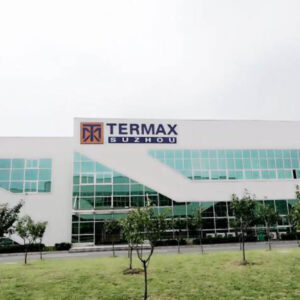 Expertise: Sales and production of metal, plastic and metal-plastic clipped solutions for interior and exterior trim applications
The Suzhou site, composed of a sales office in Shanghai and a production plant in Kunshan offers and produces TERMAX's range of Clipped Solutions in the Chinese market. Local engineering (with BEIJING) and production develops and produces plastic, metal and metal-plastic clipped fasteners, such as U-based fasteners, bird's beak and arrow-head clips, and high retention fasteners.
The Suzhou site successfully collaborates mainly with Chinese and US OEMs and their ecosystems of Tier 1 and Tier 2 suppliers.
Contact us:
L Building, No. 369, Yuyang Road
Kunshan Suzhou, Jiangsu
China 215313
Visit their website