Controlling the risks to aim for Excellence
LISI AUTOMOTIVE has always been concerned about protection, health and safety issues. Actions established regarding Environment, Health and Security (EHS) have been gathered within a unique improvement program called "LISI EHS Excellence". It defines a common goal for the whole group: reaching  Excellence.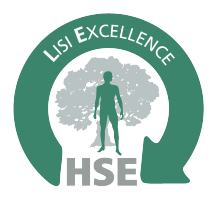 Reinforce Safety: an ongoing commitment
LISI AUTOMOTIVE constantly reinforces its efforts regarding the prevention of the working risks. The accident rate has been decreasing significantly in every plant since the set up of the actions years ago.

LISI Group has enrolled in the Safety Culture Program (SCP).
This training program concerns all staff with the aim of understanding our reactions when faced with risky situations, improving our watchfulness and our perception of risks in order to have an effect on our safety behaviour.
Make the environment a common cause
LISI AUTOMOTIVE applies the same high standards and responsibility, whether it be environmental management, risk prevention, protection of ressources or pollution prevention.  They form the basis of our commitment for sustainable growth.