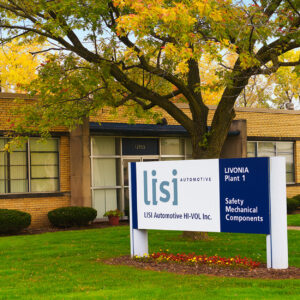 Expertises: Cold forging, thread-rolling and machining of safety mechanical components
Workforce: about 130 people
Surface area: about 5,575 m²
Livonia site is specialized in the production of safety mechanical components such as brake tube fittings and fuel system components for Gasoline Direct Injection Engines, such as: fuel inlet fittings, Injector Sockets and Fuel Sensor Ports. These high precision parts are manufactured by associating cold forging technologies with thread-rolling and precision machining.
Livonia's mastery of cold-forging of steel, stainless steel and aluminium allows it to produce the most complex parts Near-Netshape, thereby eliminating or optimizing the need for machining.
In order to guarantee irreproachable quality, all parts are subject to a 100% high speed automated quality control.
Internationally recognized center for its manufacturing excellence, Livonia plant exports its products to 4 continents.
---
Contact us:
Our plant in Livonia:
12955 Inkster Road
Livonia, MI 48150
USA
+1 734-266-6900
Our warehouse and logistics center in Livonia:
11813 Hubbard St,
Livonia, MI 48150
USA
+1 734-266-6900