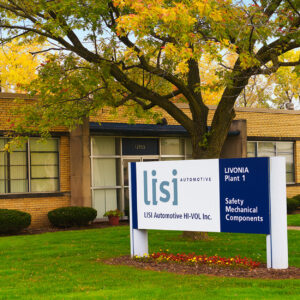 Expertises: Cold forging, thread-rolling and machining of safety mechanical components
Livonia site is specialized in the production of safety mechanical components such as brake tube fittings and fuel system components for Gasoline Direct Injection Engines, such as: fuel inlet fittings, Injector Sockets and Fuel Sensor Ports. These high precision parts are manufactured by associating cold forging technologies with thread-rolling and precision machining.
Livonia's mastery of cold-forging of steel, stainless steel and aluminium allows it to produce the most complex parts Near-Netshape, thereby eliminating or optimizing the need for machining.
Internationally recognized center for its manufacturing excellence, Livonia plant exports its products to 4 continents.
---
Contact us:
Our plant in Livonia:
12955 Inkster Road
Livonia, MI 48150
USA
+1 734-266-6900
Our warehouse and logistics center in Livonia:
11813 Hubbard St,
Livonia, MI 48150
USA
+1 734-266-6900