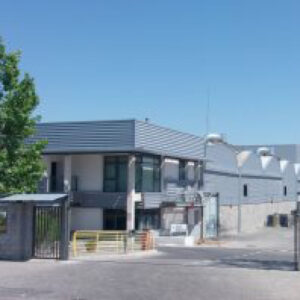 Expertises: Cold forging and thread rolling of standard and special screws and bolts
The Fuenlabrada site, near Madrid, is specialized in the production of medium diameter (M4 – M10) male threaded fasteners such as metric screws, self-tapping screws and thread forming screws for metal and plastic (Taptite 2000, Taptite II, Duo-Taptite, Powerlok, Kleerlok, Extrude-Tite, Plastite, Remform, PBK).
Fully integrated, including heat treatment, plating and specific surface treatments like thread locking and sealing applications (micro capsulated and patches).
Fuenlabrada offers its Tier 1 and OEM customers a wide range of standard and bespoke fasteners with optimized lead-times and controlled quality.
Internationally recognized center for its manufacturing excellence of medium diameter screws and studs, Madrid exports its products to 4 continents
Contact us:
Calle Enebro, 2
28 942 Fuenlabrada (Madrid)
Spain
+34 916 49 00 34