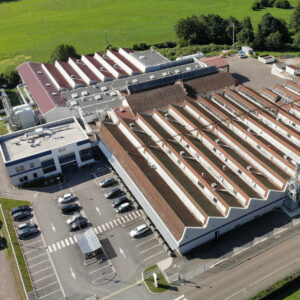 Expertises: Cold forging, thread-rolling, machining and grinding of safety mechanical components
Melisey site is specialized in the production of safety mechanical components such as electrical parking brakes (EPB), seat pinions and axles, torsion bars and brake tube nuts (fittings). These high precision parts are realized by associating cold forging technologies with thread-rolling, precision machining and grinding. Melisey's mastery of cold-forging allows it to produce the most complex parts Netshape or Near-Netshape, thereby eliminating or optimising the need for machining.
Internationally recognized center for its manufacturing excellence, Melisey plant exports its products to 4 continents – more than 1 in 3 light vehicles produced world-wide is equipped with precision components from Melisey.
---
Contact us:
9 route de Lure
70 270 Melisey
France
+33 (0)3 84 20 08 60