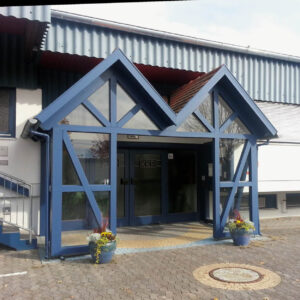 Expertise: Design, development and production of plastic clipped solutions
The Mellrichstadt site is specialized in the design and production of plastic clipped solutions such as rocker panel fasteners, bird's beak and umbrella clips or plastic rivets. The sales, design and development teams in Mellrichstadt work mainly with the German OEMs and their ecosystems of Tier 1 and Tier 2 suppliers to offer the most effective mono or multi-material plastic fastening solutions to optimize the weight, ease of assembly and cost effectiveness of assemblies.
In addition to tooling, single and twin shot injection moulding, Mellrichstadt masters the design and production of its special assembly and inspection machines. This allows it to propose and produce complex multi-component fastener solutions whilst ensuring quality and cost effective manufacturing.
Internationally recognized center for its manufacturing excellence, Mellrichstadt exports its products to 4 continents.
---
Contact us:
Am Sandhügel 1
97 638 Mellrichstadt
Germany
+49 9776 630