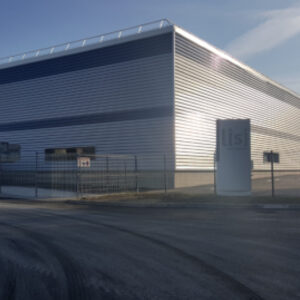 Expertise: Cold forging, thread rolling, machining, heat treatment of engine bolts, other technical bolts and components
Workforce: about 300 people
Surface area: about 17 800 m² (Delle 1) and 8 600 m² (Delle 2)
Delle 1 factory is specialized in the production of engine screws, safety screws and components and other technical male threaded fasteners. These high precision parts are realized by associating cold forging technologies with thread rolling and machining. Delle 1 factory also serves as the competence centre for heat treatment for Dasle, Melisey and its own needs.
In order to guarantee an irreproachable quality, all critical parts are subject to a 100% high speed quality control in Delle 2 (also for Dasle plant).
Internationally recognized center for its manufacturing excellence for male technical threaded fasteners, Delle plant exports its products to 4 continents.
---
Contact us:
28 Faubourg de Belfort
90100 Delle
France
+33 84 58 63 00