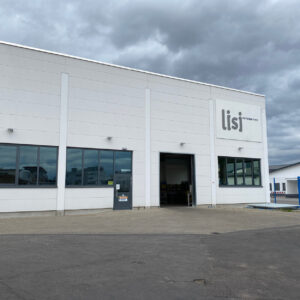 Expertises Design, development and production of metal and metal-plastic clipped solutions
Workforce: about 120 people
Surface area: about 6000 m²
Heidelberg site is specialized in the design and production of metal and metal-plastic clipped solutions such as cage nuts, j-nuts,, clip-screws, spider-clips or umbrella clips. The sales, design and development teams in Heidelberg work with the German OEMs and their ecosystems of Tier 1 and  2 suppliers to offer the most effective fastening solutions to optimize assembly, save weight and cost.
In addition to tooling, progressive and multi-slide stamping, Heidelberg masters its own heat-treatment in-house to ensure irreproachable quality and, where required, offers automated assembly for metal-plastic fasteners and 100% high-speed quality control.
Internationally recognized center for its manufacturing excellence, Heidelberg plant exports its products worldwide.
---
Contact us:
Dischingerstraße 9
69 123 Heidelberg
Allemagne
+49 6221 7746