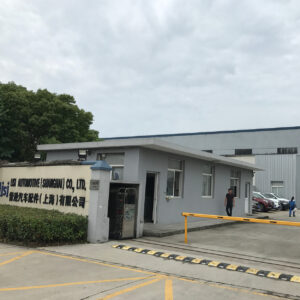 Expertise: Cold forging, thread-rolling, tapping, machining and grinding of safety mechanical components and threaded fasteners
Shanghai site is specialized in the production of safety mechanical components such as electrical parking brakes (EPB) components, seat axles and torsion bars for the Chinese market. These high precision parts are realized by associating cold forging technologies with thread-rolling, precision machining and grinding. Shanghai also produces a range of technical nuts and bolts for our customers in China.
In order to guarantee an irreproachable quality, all components and safety critical fasteners are subject to a 100% quality control.
The Shanghai plant and commercial team is able to offer the full range of LISI AUTOMOTIVE's safety mechanical components and certain threaded fastener products to our Chinese and international customers based in China.
---
Contact us:
1385 Lucaibei Road
Huaxin Town
Qingpu District
SHANGHAI
201708 CHINA