Published on 18 November 2020
Vehicle lightweighting is at the heart of the needs and research themes of the current automotive industry. Indeed, a lightweight vehicle allows:
Lower carbon emissions. Climate change is a current global challenge that requires collective actions. The automotive sector plays a leading role in reducing CO2 emissions
Optimization of vehicle performance, in terms of battery life, acceleration, etc.
A reduction in fuel consumption
Etc.
Thus, making vehicles lighter and more generally reducing the impact of the automotive market on the environment are at the heart of LISI Automotive's innovations.
To meet the different needs of the automotive market, we are currently developing three lightweight multi-material assembly solutions:
---
LISI HOLLOWELD ®
LISI HOLLOWELD® is an innovative solution for multi-material assemblies, developed specifically to meet the objectives of vehicles' mass reduction or of the systems of tomorrow. LISI HOLLOWELD® ensures:
Robust mechanical resistance (fatigue, vibration, etc.)
Lightweight multi-material solution, thanks to its hollow geometry
Standard solution compatible with your different sheet thicknesses
Self-punching device to equip welded sheets without pre-drilling, can be integrated into your presses
Compatible with your existing resistance welding equipment (from 50Hz to 1000Hz)
A combination of different types of materials: steels, aluminum alloys and composites, etc.
This assembly solution has been designed to be a "ready to weld" solution, thanks to our support for the product-process pair, and the implementation of optimized characterization means to offer the optimal welding parameters for each application.
---
LISI µ-MACH ASSEMBLY PROCESS ®
Thanks to the combination of the laser texturing of the surfaces to be assembled and the cold projection at very high speed (≈ approximately 500 meters / second) of aluminum alloy powders, LISI µ-MACH ASSEMBLY PROCESS® allows the quick and lasting cold assembly of steels and aluminum alloys.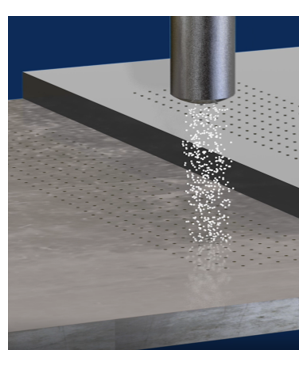 LISI µ-MACH ASSEMBLY PROCESS® is an innovative, patented assembly process currently under development, which allows:
A lightweight and resistant assembly made by Cold Spray
Total freedom in the geometry of the assembly
An anchoring effect with optimized mechanical resistance
Quick assembly, in line with industrial cycle times
Can be used on different types of materials: steels, aluminum alloys and composites
---
LISI EBS SCREW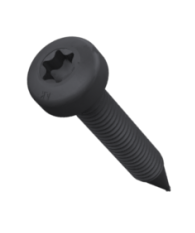 The EBS screw range is a range of flow-tapping screws to securely and durably assemble different materials together (carbon-fibre composites, steel, aluminum, composite materials, plastics, etc.). The EBS screws enable:
Deletion of pre-drilling operations
Creation of a tapped barrel without residual shavings
Possibility to assemble additional components in different materials without pre-drilling
Low axial pressure required to install the screw
Fast screw mounting
Ability to remove the EBS screw and reuse the hole formed with a stan­dard ISO screw
In order to lighten the weight of vehicles, our range of EBS fluo-tapping screws allows the assembly of different elements of the Battery Packs of electrified vehicles without weighing them down.
To find out more, or for any other request relating to these multi-material assembly solutions, you can contact us here.