Published on 20 May 2019
While fastening needs are evolving, the safety and the reliability of the assembly systems remain essential. For this reason the teams at LISI AUTOMOTIVE are constantly innovating to propose new solutions to our customers' needs, whilst ensuring robustness under all possible conditions.
Our innovative anti-theft and unscrewable LISI T-PROOF® fastener range is designed to fasten and assemble sensitive applications preventing their accidental disassembly.
Lots of industries and applications can be concerned:
Automotive,


Construction,

Public transportation structures,

Autonomous vehicles and shuttles,

Urban property,

Industry,

Etc.
100% ADDED VALUE
Ready and easy to use, the tamper-proof LISI T-PROOF® system includes a screw and a nut with the same 5-slopes design.
LISI T-PROOF® will be able to optimize and secure your assemblies without any corrosion risks and without generating scraps (as opposed to separable screws).
Moreover, the LISI T-PROOF® system can ensure the same test load and tightening torque as standard nuts.
100 % RELIABLE
The conical geometry of the LISI T-PROOF® screw head or nut and the use of odd number of slopes makes its loosening nearly impossible with pliers or any other object.
In case of attempted theft, the tool used slides naturally on the ramps of the nut in the direction of loosening. The loosening is not initiated, thus limiting the risks of theft and falsification.
The part assembly is only possible thanks to a tool specifically designed for the LISI T-PROOF® system.
100% LISI
Our experts have gathered all the LISI know-how in this LISI T-PROOF® system to offer you a high-quality, solid, reliable and adaptable safety system.

In order to meet all of your needs, the LISI T-PROOF® range is available in several formats (M6, M8, M10, M12).
Discover how our LISI T-PROOF® system works in video: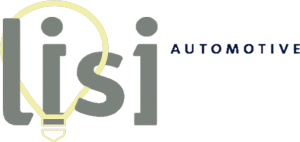 Let us transform together your challenges into successes