Cold forging offers a range of advantages for manufacturing fasteners and safety critical components:
Greater fatigue strength thanks to a continuous fibre structure
Mechanical characteristics increased by work hardening
Dimensional precision and regularity of the surface planarity
Productivity and material savings
Extensive manufacturing experience and finite element simulation enable LISI AUTOMOTIVE's specialists to push back the limits of cold forging and to extend its field of use, especially for special fasteners and complex components.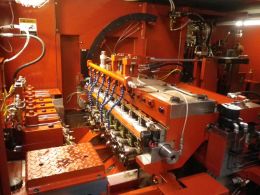 Skills and expertise in machine set-up and adjustment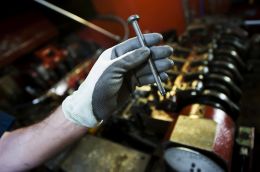 Cold forging press set-up and adjustment is essential for the process' final quality and competitiveness. LISI AUTOMOTIVE's employees receive ongoing training and certification to maintain their expertise in this field.
LISI AUTOMOTIVE designs and manufactures its own toolings in-house at a dedicated production plant, to accelerate development and to push back the boundaries of "netshape" cold forging for complex parts.