As the automotive industry is always looking for solutions for the future, innovation is at the heart of LISI Automotive concerns. Our innovation approach is based on two complementary views.
---
⟩ COOPERATE TO INNOVATE: SETTING UP OF AN OPEN INNOVATION PROJECT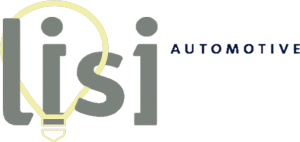 To support the acceleration of the changes in the current automotive industry, a collaborative innovation project has been launched in addition to the traditional R & D programs of the company. Everybody can contribute to innovation in our company, this is the reason why we aspire to involve all of our collaborators and partners in our innovation approach.

Many innovations are developed at the request of a customer, or by following the market impulse, but other innovations can also be initiated by employees of LISI AUTOMOTIVE and by exchanges with our suppliers, our research partners, our customers, etc.
Cooperation and collaboration are therefore at the heart of LISI AUTOMOTIVE's strategy, especially thanks to the inauguration of our Innovation Lab, the organization of innovation centered events, etc. Discover more of our actions to develop this approach by browsing "Innovation" news category.
---
⟩

INNOVATE THANKS TO THE DEVELOPMENT OF NEW ASSEMBLY SOLUTIONS
---
In order to meet the expectations of the automotive industry, we want to improve our products and propose new assembly solutions. Thus, our thinking focuses on the components and materials of our products, their functional characteristics, their technical specifications, etc. With this in mind, we have chosen to specifically develop 5 key trends of the automotive market.
Autonomous and connected vehicles:
Autonomous vehicles will be required to radically change the consumption and use of cars and thus change the automotive industry. The vehicles of tomorrow will have many new equipments such as digital sensors, cameras, the passenger compartment will be redesigned and used in a complete new way, etc. To meet this theme, we aim to offer our customers innovative fastening solutions for these new vehicles and equipments.

Clean mobility and regulations:
To cope with global warming, automotive manufacturers and suppliers want to develop greener vehicles. Lots of national and international regulations support these projects, in particular to reduce CO2 emissions. Our goal is to provide innovative fastening solutions that are compatible with these new regulations and meet our new customer requirements, for example for new engines.

Light-weighting of vehicles:

Vehicle light-weighting is at the heart of many strategies of automotive industry actors. This would especillay contribute to the reduction of pollutant emissions from vehicles. To answer this current problematic, we are working on the lightening of our fastening solutions as well as on the assembly of new materials which will compose the vehicles of tomorrow.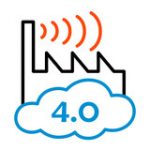 Industry 4.0 and automation:
The factory of the future is a sign of a real revolution of manufacturing methods and companies organizations. In order to maintain our industrial excellence and support our customers in the setting up of their highly automated future plants, we fully invest in the factory of the future project, relying in particular on new digital technologies. Our aim is to be able to offer fast fastening solutions, high quality parts, optimized processes, etc.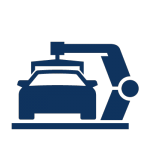 Platforms and standardization:
Standardization is more and more growing in the automotive industry. This strategy is necessary to cope with the rising costs of design of cars manufacturers, to amortize engineering costs, those of purchases and heaviest industrial investments. We therefore want to support our customers in this project, in particular by offering product ranges that can meet several attachment points, be used on different materials, etc.