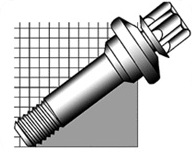 KNIPPING VERBINDUNGSTECHNIK, major fastener in development, production and distribution joined the LISI Group in 2005.
From now on, you will find all the KNIPPING products on this LISI AUTOMOTIVE website.
KNIPPING VERBINDUNGSTECHNIK, acteur majeur du développement, de la production et de la distribution des fixations a rejoint le Groupe LISI en 2005.
Vous retrouverez désormais tous les produits KNIPPING sur ce site Internet LISI AUTOMOTIVE.