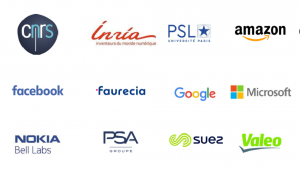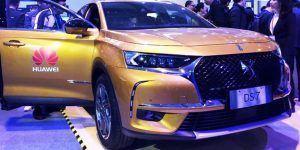 Faurecia has decided to join forces with the academic and industrial worlds to create the PRAIRIE Institute, whose objective is to become an international reference in the field of artificial intelligence (AI). CNRS, Inria and PSL University, together with Amazon, Criteo, Facebook, Faurecia, Google, Microsoft, NAVER LABS, Nokia Bell Labs, PSA Group, SUEZ and Valeo will be part of this project. The five-year objective of this project is to bring together AI scientific and industrial leaders and make the PRAIRIE Institute a world leader in AI. Read more about this project of collaboration between academics and industrials...
Bosch France and Bouygues Énergies & Services have just established a partnership to develop Industry 4.0. The two companies want to combine their know-how and skills to build the connected, flexible and energy efficient factory. This partnership aims to combine the performance of Bosch hardware and software solutions and consulting, with Bouygues Energies & Services' know-how as an integrator. Read more about this partnership here...
6 months after having annouced their collaboration, Groupe PSA and Huawei have just unveiled their first connected vehicle during the Hannover Messe in April 2018. Groupe PSA has built its Connected Vehicle Modular Platform (CVMP) for its connected vehicles, using Huawei's OceanConnect IoT platform. DS 7 CROSSBACK, launched in April in China, is the first Groupe PSA's vehicle to benefit from the CVMP. The vehicle is fully equipped with Huawei technology for new connected services. Customers can access new services such as connected navigation, natural language voice recognition and a connected service portal via the vehicle's dashboard screen. It is the first tangible result of the partnership between Huawei and Groupe PSA covering all of the Group's connected vehicles. Read more about the first result of this collaboration here...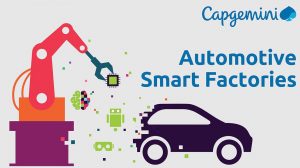 Capgemini has just published a survey of 320+ automotive manufacturers about industry 4.0. Their research reveals that smart factories could add up to $160 billion annually to the global auto industry in productivity gains by 2023 onwards. According to the study, the automotive sector is the most enthusiastic industry about smart factories – it is making larger investments and setting higher targets for its digital manufacturing operations than any other sector. Read the full report here...

ARaymond has chosen to work with Capgemini to develop its factory of the future. Among several projects, ARaymond experiments with the use of connected glasses. Two use cases are currently in progress: (1) Allow ARaymond employees around the world to share their experiences directly from the workshop (machines control, etc.); (2) Directly exchange with the suppliers for after-sales assistance on the machines for example (already set up in the USA and in India). Read more about the projet of industry of the future of ARaymond...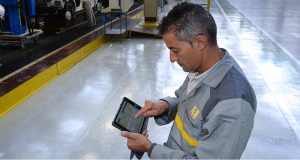 Like this analysis made by Capgemini, Renault has also tried to estimate the profits of digital transformation. Renault has created a new division dedicated to digital transformation called "Renault Digital" and plans to invest in it between 150 and 200 million euros per year. The company expects to gain 1 billion euros thanks to digital transformation. For Renault, the return on investment is (almost) immediate thanks to the savings made and the additional commercial activity created. Read more about the digital project of Renault...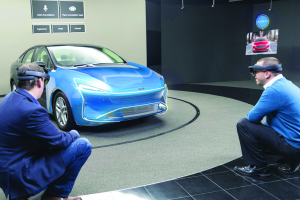 Ford has chosen to use Microsoft's HoloLens (mixed reality smartglasses) to design cars in augmented reality. Its main objective is to gain speed in designing more stylish vehicles for its customers. Thanks to this technology, designers can see several digital designs and parts as if these were already incorporated into a physical vehicle. Read more about this new use here in English and in French...
BMW has also had the idea to use mixed reality to design cars. They plan to "save a lot of time and money" by using this technology. They will specifically use mixed reality in the development of vehicle interiors. Discover the explaination of BMW virtual reality here in video...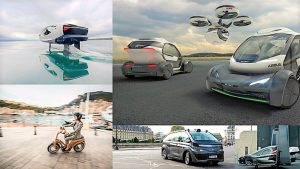 The 3rd edition of the Viva Technology event was held last week in Paris. During 3 days, great names from the field of technology and digital economy from all over the world were able to gather together there to assess the effect of digital on multiple business sectors. More than 100,000 people attended these "Innovation Days" to learn more about the indutstries of the future. Several innovations trends that could have an impact on our future mobility have been highlighted during these 3 days. Discover 6 examples of trends in English and and 7 not-to-be-missed innovations in French.
During these 3 days, a special focus on Valeo has also been made as it is one of the main actors of this event. For example, the company has presented a BMW i3 with its "Smart Cocoon" concept. The objective of this is to improve the on board experience of the driver and the passengers. Thanks to a camera and sensors different data can be collected, including the state of the driver and its vital signs. For example, through the analysis of these data, the artificial intelligence is able to determine if the person is hot or cold and will take the appropriate decisions: heating panels, light, coffee smell,... surprising combination! Discover more about the innovations presented by Valeo during this event...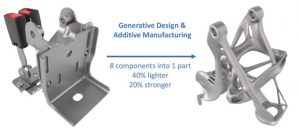 General Motors is using new, advanced software design technology to introduce the next generation of vehicle lightweighting. The American automaker is convinced that the technology is key to developing efficient, lighter and zero emission vehicles. This is why the company has chosen to work with Autodesk, a Bay Area-based software company. The technology they have developed uses cloud computing and AI-based algorithms to rapidly explore multiple permutations of a part design, generating hundreds of high-performance, often organic-looking geometric design options based on goals and parameters set by the user, such as weight, strength, material choice, and fabrication method. The user then determines the best part design option. Discover more about this new technology for vehicle lightweighting...
The French company Helite has developed a new wearable airbag hip protector: Hip'Safe. The airbag is designed to protect seniors from hip fractures. In case of fall both airbags will deploy automatically above the hips before ground impact (in less than 0,08 sec) to protect the hips. The system analyzes and follows motion in context and detects that the person is falling in 200 ms (0,2 seconds). Discover more about this ingenious concept...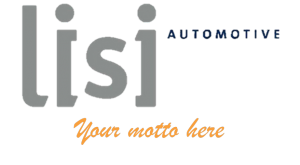 Linked together, by Guillaume Brisson

Links that last, by Guillaume Brisson

LISI... will fix your challenge, by Roger Schweigert

Your needs, our solutions, by Olivier Martin

Make it easy with LISI, by Vincent Demange

Link to innovation, by Sylvain Balas

Easy, just LISI, by Katia Bonnan
Assembling (your) ideas, by Jocelyn Betsch
Links to Success, by Laurent Sanchez
Connecting the world, by Miriam Vogt
Fix the future, by Florent Howald
Fix your challenge, by Katia Meziani
Linked To The Future, by Sedy Rabehanta
Link different, by Maxime Sallerin
All people who submitted these ideas will be rewarded. They will each receive one gift box: "Wonderbox - Exceptional Dinner".
The final choice will be made by the top management. Stay tuned for the next innovation contest!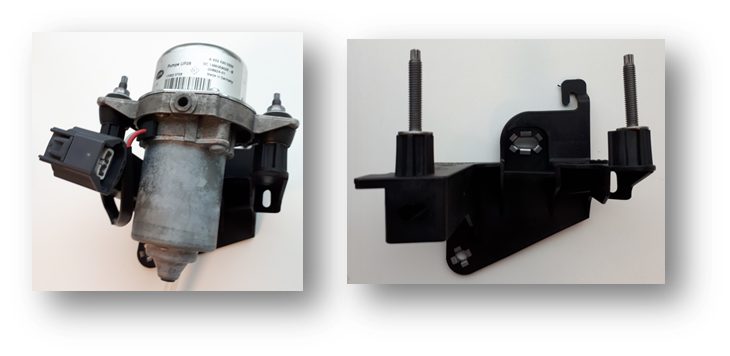 Weight saving and cost reductions are officially the two mantras of LISI Automotive BGCS!

LISI Automotive Clipped Solutions has proposed to Renault a plastic support bracket for the braking vacuum pump - a component often required for Battery Electric Vehicles - for its new Renault Megane IV RS. This new solution has allowed a 150gr weight reduction compared to the steel version. It has also allowed Renault to pass the acoustic resonance test with success compared to the steel version.
This innovative bracket is equipped with anti-creep rings from Heidelberg and 2 studs from Fuenlabrada. This part is produced inPuiseux.
Thanks to this success, Renault has asked Puiseux to develop another similar bracket for high volume project.