Veröffentlicht am 18 September 2019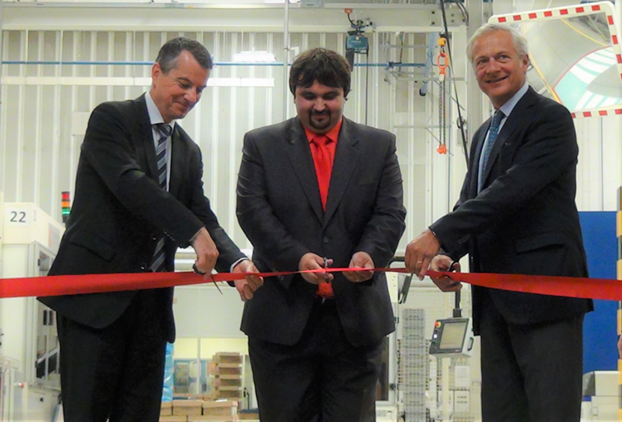 Following many years of successful growth, it was time once again to extend our facility in the Czech Republic, after a first extension in 2010.
LISI AUTOMOTIVE's Čejč plant is a global excellence center for guide pins (safety mechanical component for braking systems), serving global Tier 1 customers on 4 continents. This investment of more than 10M€ allows Čejč to meet growing customer demand for its high precision guide pins by adding capacity in cold-forging, machining, high speed automated 100% control and logistics.
With 210 employees, LISI is one of the biggest employers in the region.
The inauguration was done on September 3rd in presence of Mr E. Viellard (right), Jp. Kohler (not pictured), F. Liotard (left) and Jan Koutný (center), the Mayor of Čejč.
After inspiring speeches and reminders of our local culture and history, the red ribbon was cut, starting a new chapter in the success story of the Čejč plant.
Discover in video the evolution of LISI AUTOMOTIVE's Čejč plant: