Published on 13 June 2019
Vehicles are becoming more and more autonomous, which will ultimately radically change the consumption and use of cars and thus push the automotive industry forward. Vehicle automation is progressing fast today with the deployment of numerous Driver Assist features, thus creating news needs for our customers.
In order to meet the demands of the automotive market and the needs of our customers, we are constantly innovating in our products and processes to offer new assembly solutions.
The LISI AUTOMOTIVE teams have developed a range of metalloplastic fasteners designed to fasten autonomous driving assistance systems (ADAS) such as radars, lidars, etc.
100% INNOVATION
The combination of threaded fasteners and clipped solutions on our assembly systems allows a reduction of the assembly time thanks to the clips, and makes it possible to adjust the angular position of your ADAS in order to guarantee a perfect and stable alignment over time.
In order to meet the automotive market's lightening and speed of assembly needs, we propose you plastic or metalloplastic solutions aiming to replace existing metallic components and subassemblies allowing a consequent weight saving.
100% ADDED VALUE
The integration of driving aids systems in vehicles presents assembly and positioning constraints related to its environment and the manufacturing tolerances of the vehicle. The reliability and the effectiveness of these equipments require fasteners to be flexible in their adjustments making the integration of these radars possible in different vehicle silhouettes.
In order to fulfill all your ADAS fastening needs, we have developed three levels of fasteners:
Family No. 1: Adjustable radar fasteners (if the front of the radar is accessible)
Family No. 2: Adjustable radar fasteners depending on the access to the radar (if the front is not accessible)
Family No. 3: Adjustable radar support and fastener (turnkey solution including fastener and support for ADAS)
This range of fixing the radar and lidar support can be adapted to each vehicle platform in terms of integration constraints, radar location, and the nature of the surrounding and integrating parts of the radar.
The integration of our various assembly systems for driving assistances in the bodywork makes it possible to reduce its weight thanks to its metalloplastic design allowing a reduction of assembly time and therefore production costs.
100% LISI
The combination of plastic components, metal components, clipped solutions and threaded fasteners positions our range of driving assistance systems fasteners at the heart of LISI's extensive know-how and is part of our global innovation approach to meet the needs of our customers for the vehicles of tomorrow.
Our experts have brought together all LISI's know-how in these ADAS fasteners and support to offer you a robust, light, easy to assemble and  adaptable fastening solution.
To help you design the best solution for your needs enabling the adjustment of your driving aids, our experts are at your disposal to co-design your assembly solutions.
Discover our innovative multimaterial radar fasteners in the video below: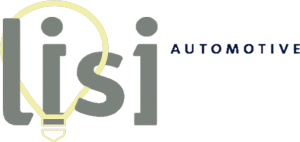 Let us transform together your challenges into successes